Brown Note Productions Adds Yamaha CL5 and Rio 3224-D2 Rack to Audio Console Inventory
Brown Note Productions, Inc recently added the Yamaha CL5 console and accompanying Rio 3224-D2 Rack to our inventory. The mix capacity for this seemingly compact console is 72 mono and 8 stereo inputs, 64 channels available through the Dante network and eight local ones, along with 34 faders.
The provided options for I/O of Rio 3224-D2, the latest stage rack with upgraded pre amps, and Rio1608 both effortlessly connect via a CAT4e cable over the Dante network and make the setup of the system a breeze. The Dante network also provided network redundancy which will switch the connections seamlessly in the event of a CAT5e cable failure. The addition of the Rupert Neve Designs Portico 5043 compressor and Portico 5033 EQ, along with the new Yamaha VCM compressors and EQs are just part of what makes the processing power of this console a force to be reckoned with.
Another notable add on is the ability to have multiple consoles share the same Rio I/O, which allows the new Gain Compensation feature to negate the common issue of sharing head amps between consoles. All in all the sleek, compact design of this powerful console is stand out addition to the Brown Note Productions arsenal.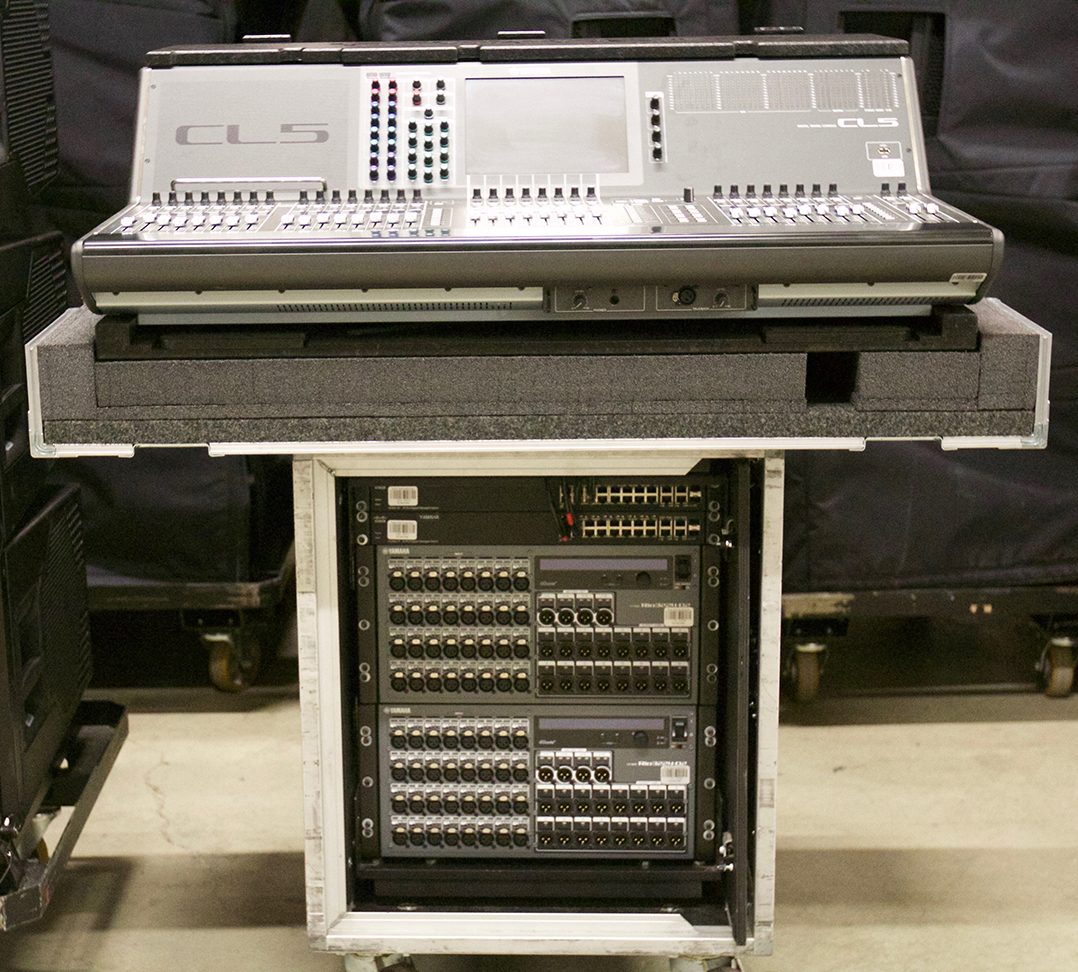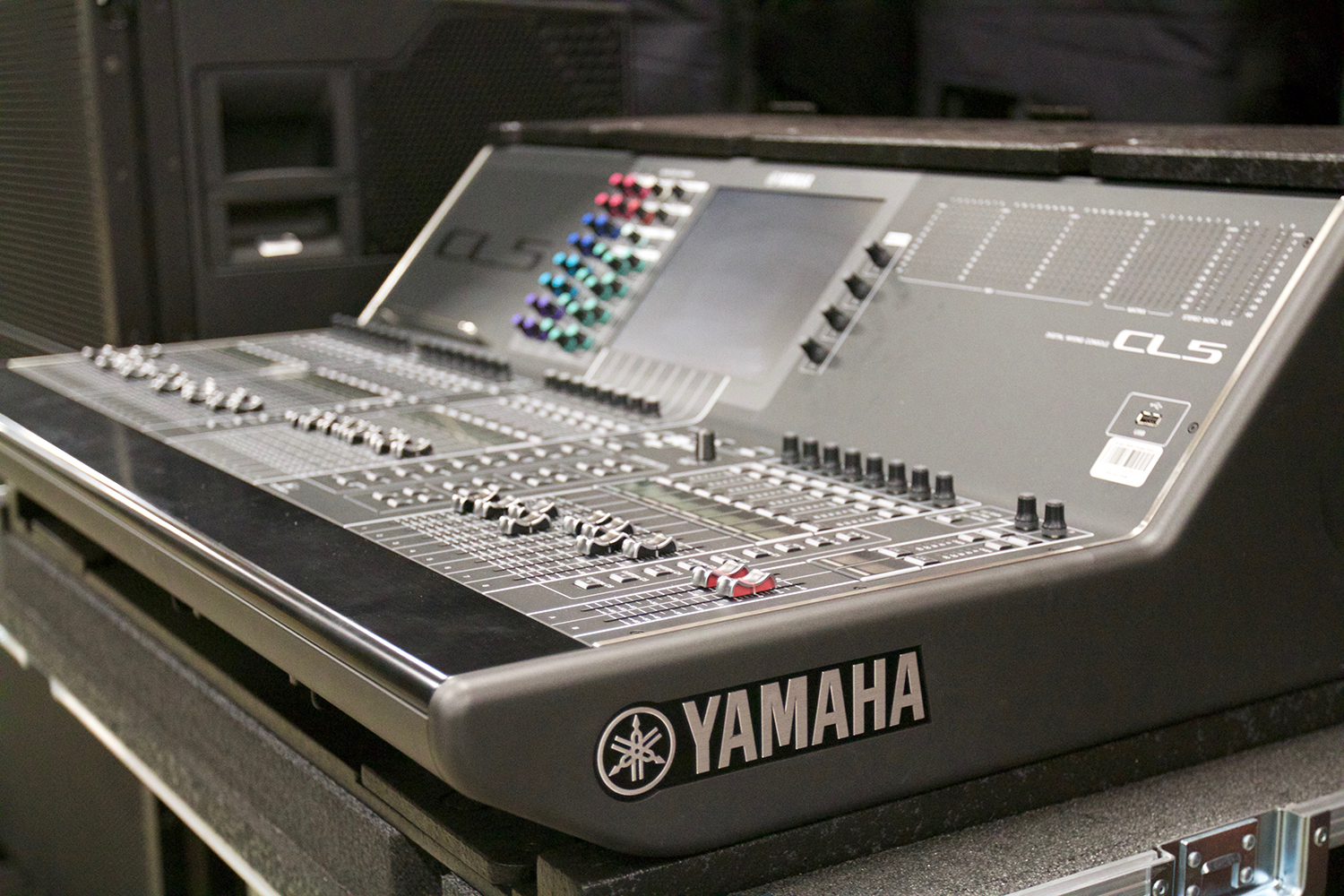 Contact Brown Note Productions to talk to an expert in our audio department about adding the Yamaha CL5 to your production.
(303) 665-9586
info@brownnote.com
From Yamaha:
Yamaha CL series digital mixing consoles represent a new level of refinement. They offer an evolved experience in accessible mixing, plus sonic purity with sound shaping capabilities that will give the most imaginative engineer unprecedented creative freedom. The CL series embodies the leading standards in live sound in their most advanced, most expressive form.